Boho Festival Fanny pack in Tiger Print, Bum bag, money belt by Dazzling Gypsy Queen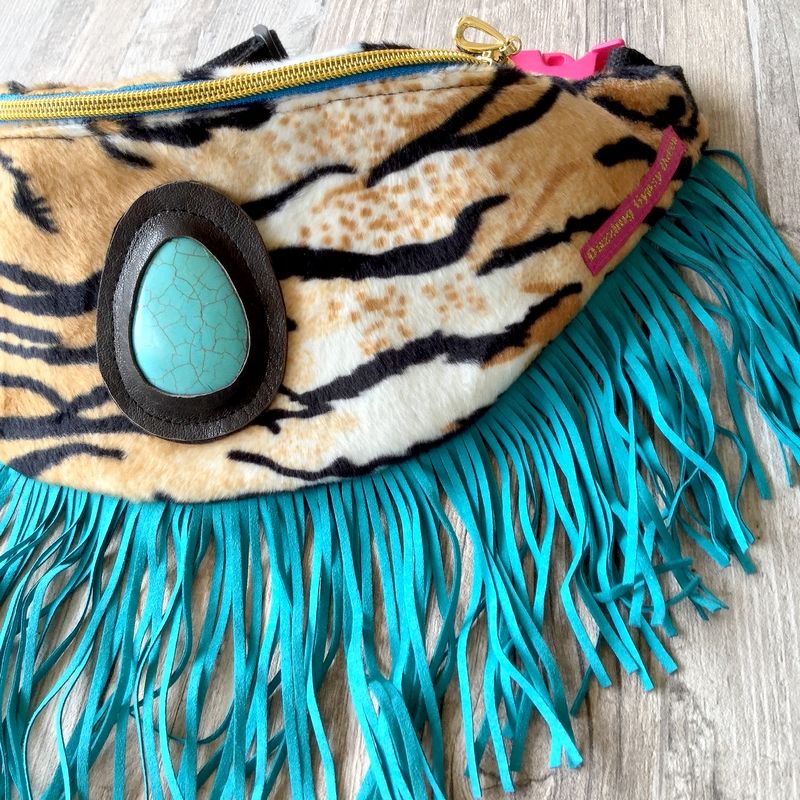 US$72.57
One-of-a-kind Festival Bum Bag, Boho Fanny pack, waist bag, money belt by Dazzling Gypsy Queen.

This Fanny pack is handmade from soft furry fabric with tiger print and embellished with a Turquoise stone in Black leather with Suedine fringes.

You can wear this boho festivalbag in different ways....
Its very comfortable and practical to wear at a festival or holiday....

The size of the bag is approximately: 36 cm long, 14 cm heigh and the width is 8 cm.
Hip belt is adjustable from about to about 112 cm.

So buy your Fanny pack for Festival season...